When content is no longer accurate or applicable, you may need remove it from your Drupal site.  While it may be possible to delete the content, the recommended method is to unpublish the content.  This removes the content from the view of most users (Anonymous users, or non-editing SSU employees or students who have authenticated to the site), but leaves the content in Drupal available to content editors and content leads.  Unpublished content can be edited and republished at a later date.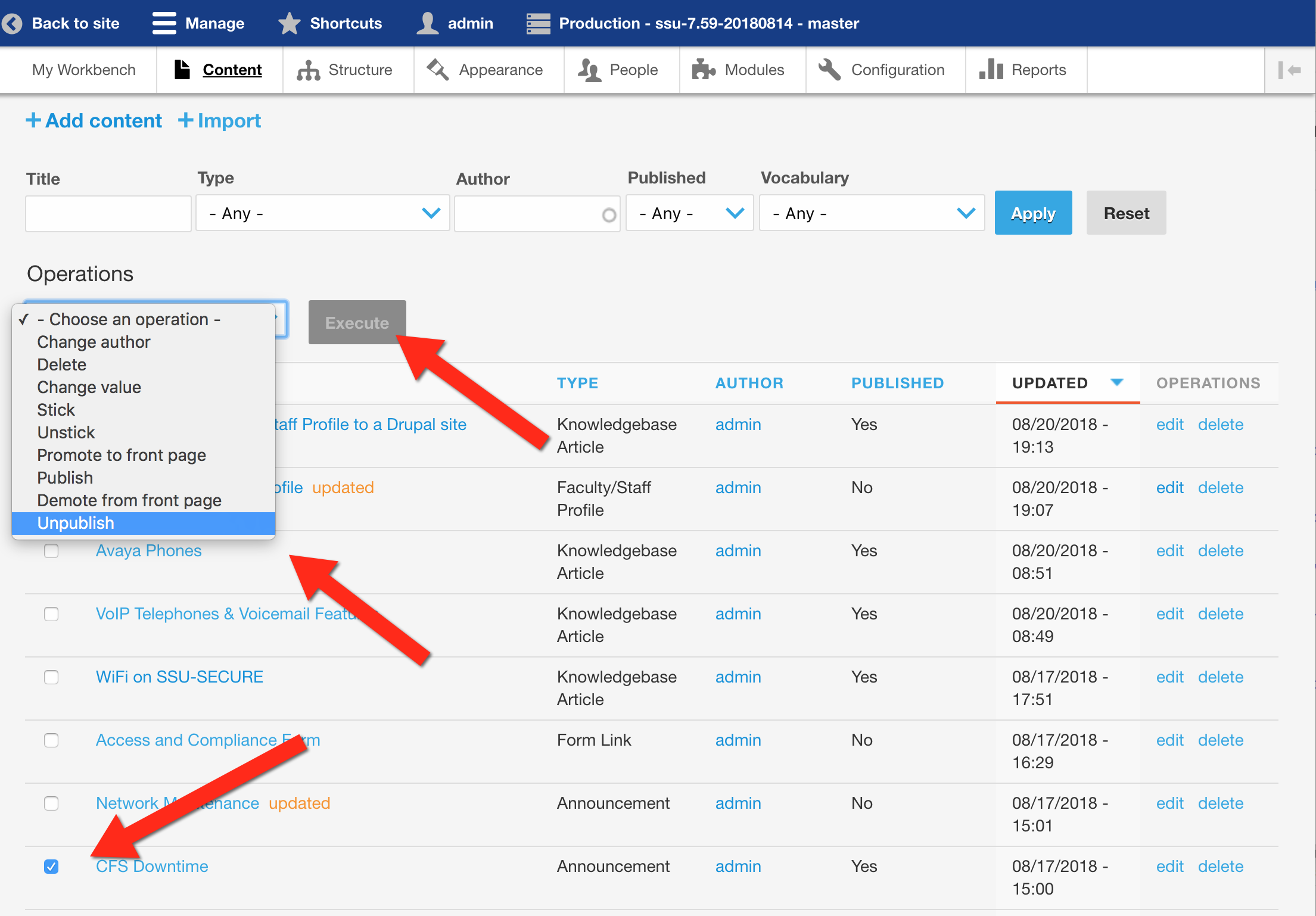 To unpublish content:
Login to the Drupal site.
Click Manage.
Click Content.
Find the item in the Content list and click the checkbox to the left of its title.
In the Operations menu, select Unpublish.
Click Execute. 
A progress bar displays while Drupal processes the command. When you are returned to the Content list, the item will be listed as Unpublished.