Your preferred email address and display name will migrate automatically to your Google account. However, if you would like to make changes to these in the future, you will need to follow the steps outlined below. Any changes that you attempt to make in Google directly will be overridden when our nightly server load runs.
Changing your preferred email address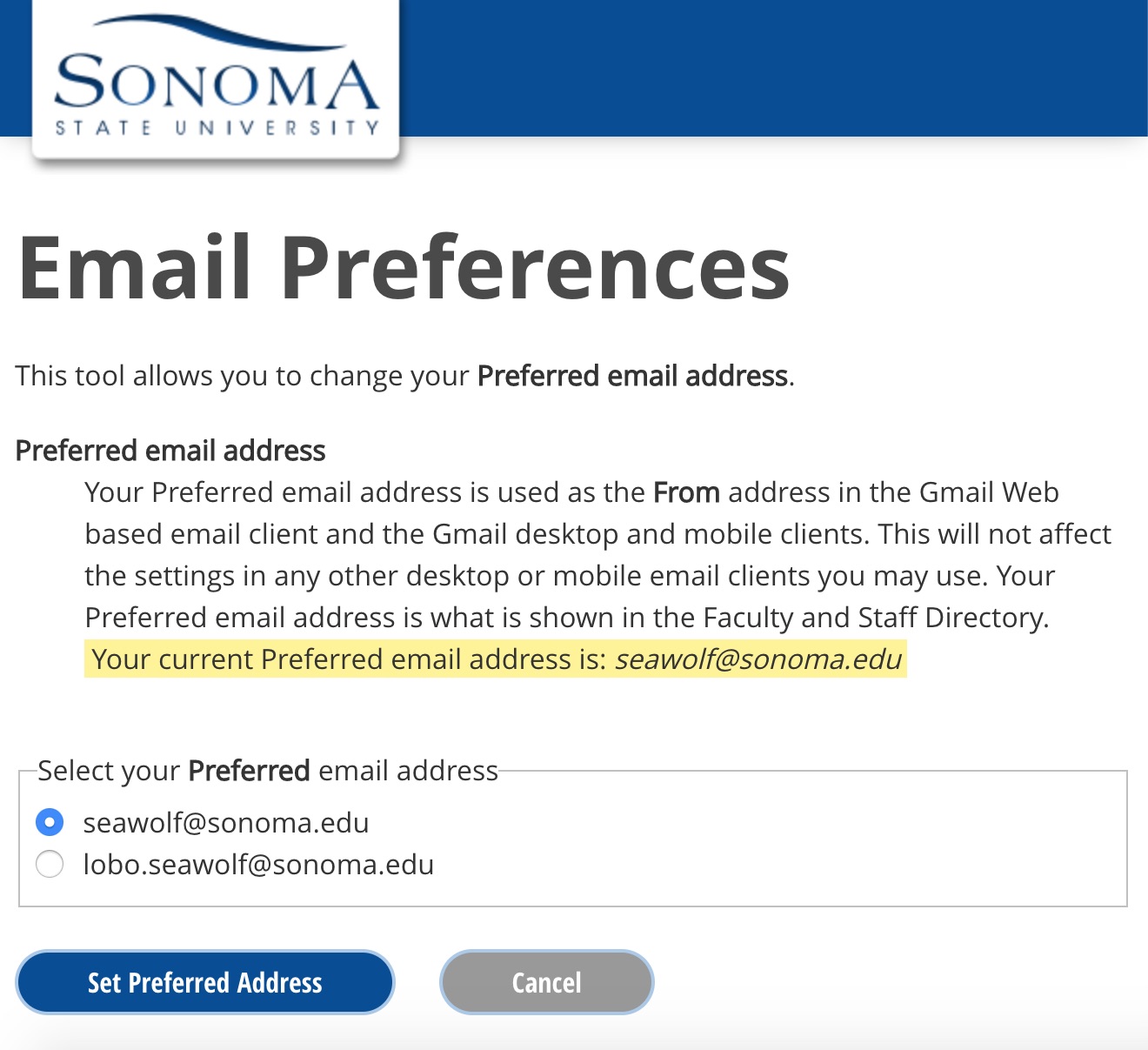 From your online portal, click on the My Email Addresses tile.
Click on the radio button next to your preferred email address.
Click Set Preferred Address.
Changing your Google display name
For students:
From your online portal, click on the MySSU tile.
Click on Student Center.
Under the Personal Information section, click on the Names link.
On the row that shows your Preferred name, click on the pencil icon to the right of it.
Make whichever changes you need to your display name here and click Save. Please allow 24 hours for this change to be fully reflected across our system.
For staff and faculty:
You will need to contact HR to request a change to your display name. They can be reached via phone at (707) 664-3100, or via email at hr@sonoma.edu.