Project to migrate 'Microsoft Exchange on premise' to Google in the cloud
What: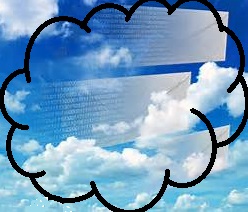 IT has begun investigating a new project to migrate our SSU university email, calendaring, and storage from Microsoft Exchange to the Google cloud. We have also started using Google Team Drives for cloud storage, which allows for files to be shared by various staff and stored in the cloud – for access from anywhere. Google Team Drives can already be setup by requesting this service via the IT Help Desk. We are currently paying an additional fee for a similar service from Box, which is a competing company that provides us with file storage within the cloud. Box used to be funded by the CSU Chancellor's office, but this service will no longer be funded for SSU since there are alternatives that are now available for free. For long term planning, IT will work with your department to assist with migrating your department and personal files into Google Team Drive or personal cloud storage instead of using BOX. We don't have any established date that Box will no longer be provided, but it makes sense to consolidate these services in the future. IT is also planning on replacing our "Mailman" list serve with Google Groups, which is one of the tools that we currently use to send out group emails.
When:
This migration is tentatively scheduled for June 2019, shortly after the grade submission cutoff date for the spring 2019 semester.  Unfortunately, IT cannot cutover our @sonoma.edu accounts in a piecemeal fashion. IT is investigating and trying to build a plan that includes the possibility of running an automated migration for all SSU users (over the weekend) at once. We will communicate the specific changes that you will notice once we undergo testing and create our web-based documentation.
Why:
IT is currently supporting our Exchange system on a server in our data center in Schulz. This server is approaching its end-of-life and needs to be retired or replaced. And, there is no server replacement funds within the current IT budget. Therefore, IT is recommending that we retire this server and move our email, calendaring, and list serves to the Google cloud environment. This will be the least expensive solution because we are able to use the Google cloud for no additional cost. Our existing cloud spam filtering solution (Edgewave) is expensive and this would allow us to recoup that separate expense as well. Additionally, Google would become responsible for automatically providing us with disaster recovery services in the cloud.
Tangible Gains:
After much analysis, Google was selected as our future provider due to the following benefits:
Provided free to Higher Education Institutions
Disaster recovery provided by Google
Unlimited quotas for email and file storage
SPAM filters are included and integrated, so it will be easier to check your spam folder and to report any spam you received that was not automatically blocked, so it can block it next time
File sharing and online collaboration tools are inclusive and more comprehensive
Automation and backend tools for IT are robust and customizable